Wood Look Tile Designs
If staying up-to-date on the latest trends is important to you and part of our home design, then wood look tile may be the right flooring option for you. Although wood look tile is not a new product, it has become more popular as of recently because of the development in the technology used to create the sought after wood look. Wood look tile comes in both a porcelain and ceramic option, so you get both the beautiful look of hardwood with the durability of tile.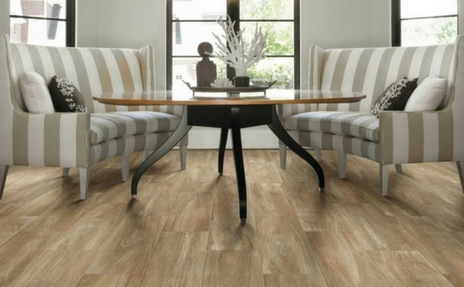 Kitchen Tile Designs
In the hardwood industry, hand-scraped rustic looks are trending, and in turn wood look tile is also leaning towards those trends. Repurposed and reassembled appearances are emulated by using different widths and lengths of planks that differ in color by a few shades. What used to be the only way of getting the reclaimed look was by taking old wood from a barn, is now made easier by wood look tile options.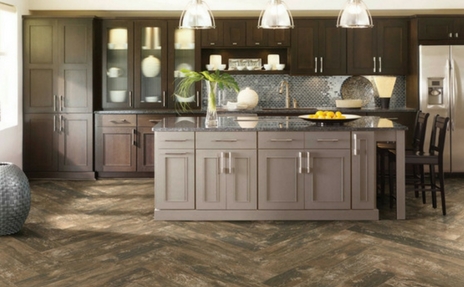 Top Tile Flooring Designs
The benefits of wood look tile far outweigh the cons, and in some cases is a better option than wood itself. Wood look tile is durable, so you won't get the same dents and scratches you would with real wood. Tile is easy to maintain, and is also waterproof. This means you can get the look of wood all throughout your home, and not have to worry too much about water damage or stains from spills.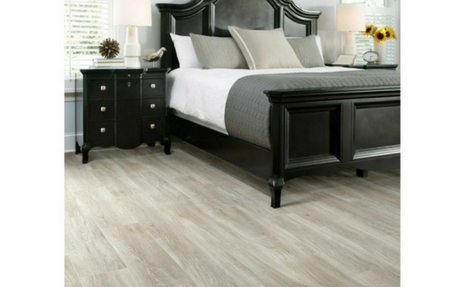 Wood look tile is easily customizable and can come in hundreds of different color variations that match both your personal style, as well as your home décor. Another great benefit to tile it how affordable it is compared to hardwood flooring.
If you're interested in wood look tile, make sure you visit our Floor Covering Brokers Carpet One showroom in Traverse City, MI and take a look at our selection.